Come spend half a day playing games designed to increase our depth of connection, positivity, empathy, focus, confidence, listening skills, and personal power.




"...Over the years, I had come to see myself as a good communicator. This class showed that I had a lot to learn. After an intense day of exercises, discussions and lecture, I picked up more about communication than I had in my adult life. These days, when I use the NVC techniques at work and in personal interactions, I am better able to listen and be listened to. When I choose not to employ these methods, communications feel more labored and less productive. My days are spent working with vendors and engineers, dealing with their expectations and my own. These interactions can become very dynamic and heated due to the amount of money that is at stake. When I use NVC to deal with them, the negotiations go smoothly and people typically get most if not all of what they want. My personal life is very up and down at times. NVC has helped me deal with family and loved ones in a way that they are heard and understood. It also gives me a method of having them understand me better. Again, when I fail to use the techniques, discussions turn into bickering which turns into a fight. This class and the time you'll spend are well worth it." ~ Randy Carnes
Time with people who value communication in a safe space that encourages compassionate & responsible speech.
Learn to better identify, understand, and speak your own values/needs.
Shifting moral judgment to value judgment: acceptance of self, leading to greater acceptance of others. Life becomes more peaceful. More benefits here.
Saying the hard truths in ways that get through and create & nurture connections, getting into a habit of "compassionate honesty".
Rephrasing dodging of responsibility [power] into claiming of responsibility [power]. Example: Using "I choose to" or "I intend to" or "I want to" instead of "I have to" or "I should".
Rephrasing negatives into positives. Learning to

ask for what you want

rather than what you don't want.
Identifying the emotions and needs of people around us. When someone presents me with a challenge,

I prefer to wonder, "What is her unfulfilled need?" rather than, "Geez what is wrong with this person?"
Expressing disagreement in a compassionate way that fosters deeper connection and respect. Wikipedia definition.
Examples of NVC in use created by Scott
Facilitating communication workgroups since 2006, I'm seeing how thought influences words influences thought; a powerful virtuous circle that will increase your sense of courage, inner strength, and peace. For example, if you even just practice leaving out words/phrases that serve moral judgment, eventually, it seeps into your way of thinking and you become less morally judgmental! At least in test mice.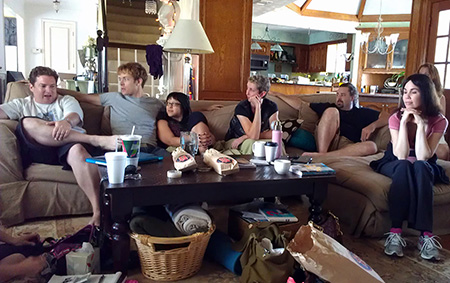 Seriously: Putting NVC into practice in your life, you will begin to find yourself listening to people on an entirely different level. It will become automatic to more often really hear what people are saying [actually the values/needs underneath their words] to the point where there is no little voice in your head giving a constant commentary or thinking about what you are going to say. You will find yourself more often feeling like you can read minds, often knowing what people are going to say before they say it. Your connections with people will go deeper, with more trust, understanding, and respect. virtuous circle that will increase your sense of courage, inner strength, and peace. For example, if you even just practice leaving out words/phrases that serve moral judgment, eventually, it seeps into your way of thinking and you become less judgmental! At least in test mice.

Some of the activities that you may experience:
(1) As a warm up, we may play empathy warm-up games or watch one or more short NVC-related videos, followed by discussion.
(2) I might ask if anyone has had a situation (conflict, interaction, etc.) they want to share with the group and/or get group input on. Usually something like:
"Hey everyone I had this experience with my girlfriend/daughter/mother where she was saying this and I was saying that and.... "

OR

"We have these meetings at work where my boss goes on and on about this and does that and I'm so bored/angry/frustrated..."

So... anyone who wants can share a story of conflict in their lives that we can, as a group, work on.

(3) The other important activity we spend time in the work group practicing is role playing. We often alternate between the entire group watching as two people role play and other times we get into small groups and role play. Role play scenarios will be provided. I also welcome those who want to role play a real life situation of their own. Please keep in mind the amount of time we have available may limit how many of these we can do.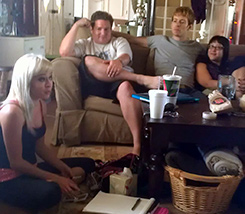 Food, drinking, and smoking
Some snacks will be provided. If you choose, people are welcome to bring any kind of snack they wish to and are not expected to share but can decide to bring extra if they like. Food is not required at the workshop, but a hour for lunch will be scheduled in between the morning & afternoon sessions (you can go out to eat nearby or bring a sack lunch if you prefer). I discourage alcohol for these meetings because I want your brain working its best. No smoking in the house. If you need to smoke, you can go outside to the patio. If you smoke outside, please be conscious of the two following things: (1) other people may want to use the patio so please try to blow your smoke away from them; and (2) do not throw your butts on the ground, put them in the container you brought with you or use the ones I put out there. Leave no trace, please.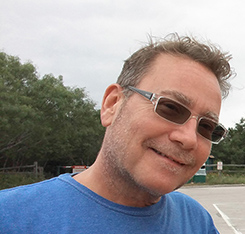 Facilitator

Scott has been teaching NVC classes and workshops since 2006. Bio here. Testimonials from past students.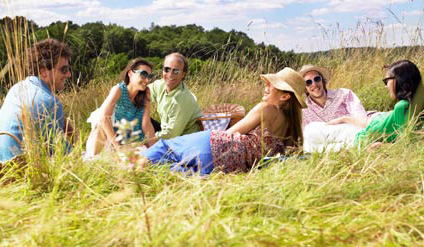 Investment?




This half day workgroup is donate what you want (including nothing) via the link at the top of this page (or you can give cash to me in person) to reserve a space. If you choose to donate, no refunds. If you are running low on funds, please don't let that stop you from coming!

Your presence is enough

.

If you want to get a "head start" on the class, I recommend you get the book, "

Nonviolent Communication

" by Dr. Marshall Rosenberg. You can get it new for $16-ish.




Feedback


Finally, I want to be sure you all know I want feedback! Even if I don't agree with or enjoy hearing what you have to say, honesty is preferred, so please

SAY IT!

You can contact me here.